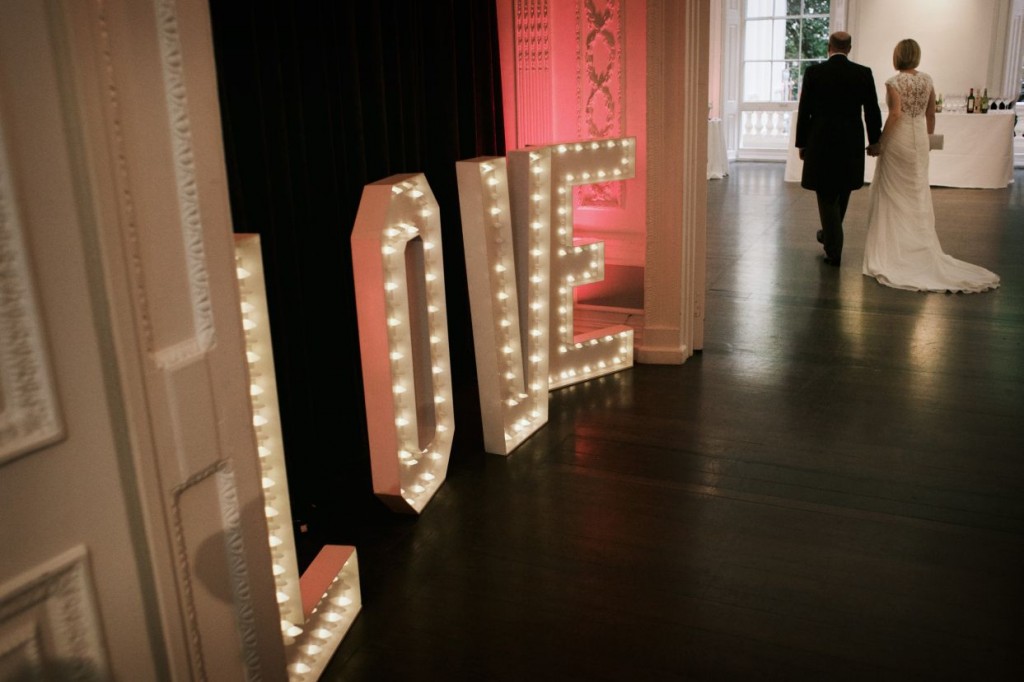 Where do I start with Claire and Paul's wedding? Perhaps I should start at this point – after the event. I feel absolutely, totally and completely honoured to have been a part of the process towards their marriage. From the first email I received, I think I really wanted to 'do' their flowers. I met them, talked to them and (I hope) got what made them tick.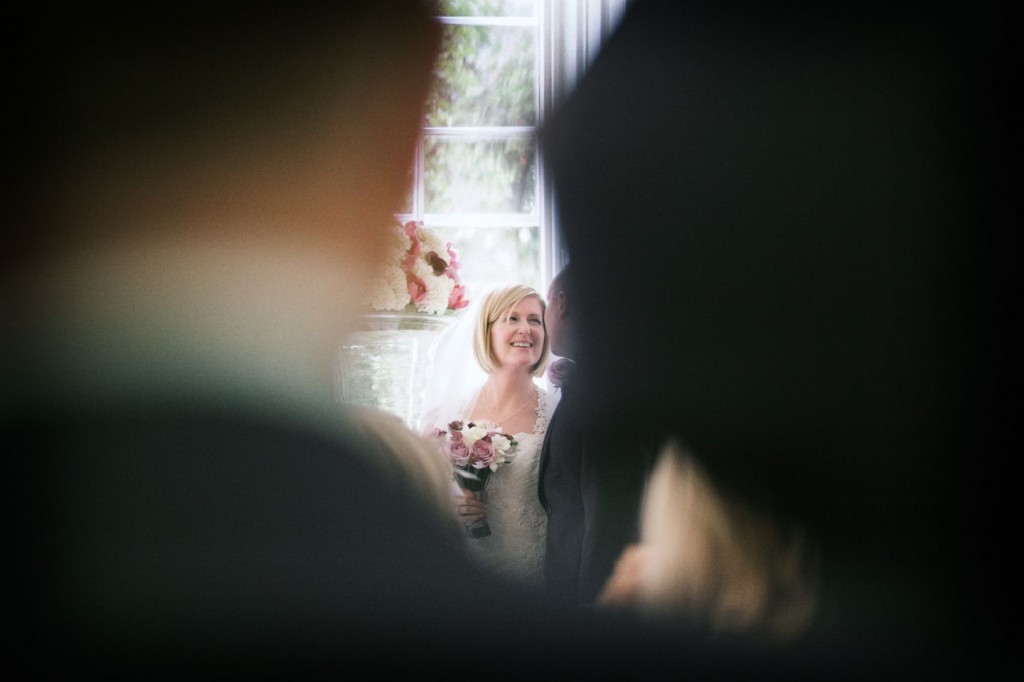 The flowers were REALLY important to them. At first, I was truly worried about this. Would I ever be able to deliver on the image they had in their heads? They described the wedding they were hoping for (and as an extension, the flowers) as being "relaxed and like us", "chilled and not like a wedding" and fitting with a contemporary city setting. How would it feel for them (and, OH GOD, for me) if I didn't do a good enough job?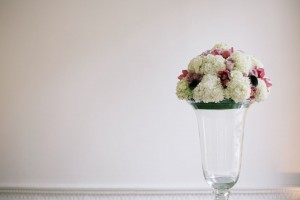 Claire and Paul had a strong idea of the look they wanted to create and had done a lot of research about flowers that would fit with their stunning colour scheme. We were going to use whites and ivories with elegant lilacy-greys and flashes of deeper clarets and very dark purples. 'Memory Lane' roses were high on the list of flowers Claire wanted to include as well as 'Schwarzwalder' calla lilies, 'Claret' astrantia and dark red 'Rosie' cymbidium orchids. Then we really went to town with show-stopping tall white 'Highwood' arums and gladioli with small and delicate 'Versailles' freesias, 'Mariachi White' eustoma, 'Avalanche' roses and 'Snowflake' spray roses.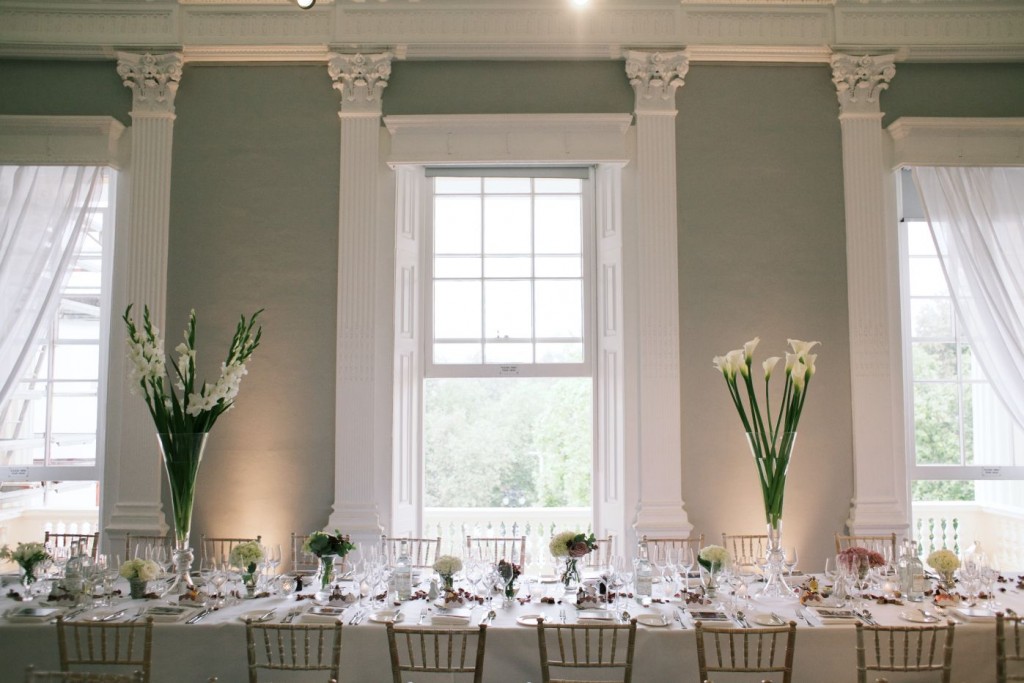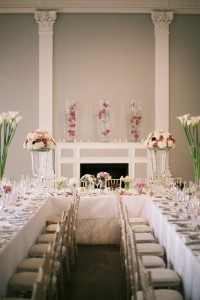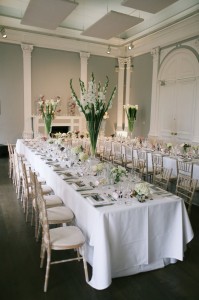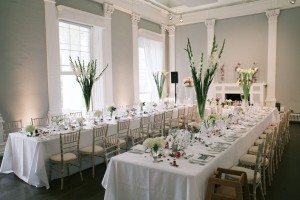 We used loads of different vases for the tables and I had great fun finding them and bringin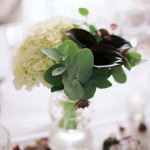 g the look togethe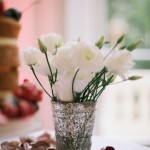 r.  No matchy-matchy here!  Some of the vases already reside in Stem's store but another source of major inspiration was the treasure trove at fabulous Rob van Helden's prop hire emporium. Hundreds of different cut glass, crystal and silver-leafed vases (as well as the really tall vessels) were all to be found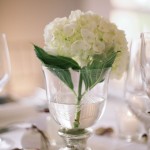 here and P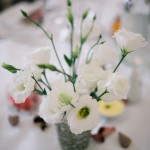 atrice and Tom coped admirably with my many visits!  We also littered the tables with all sorts of pressed glass and silver-leafed tealight holders. so that there were twinkling candles everywhere when the guests walked in for the meal.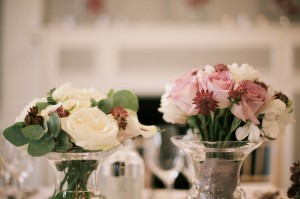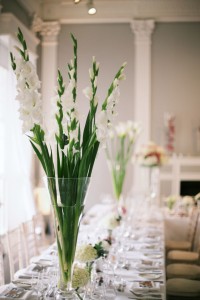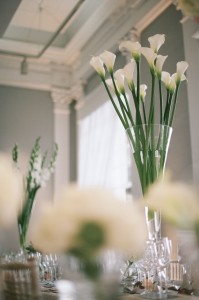 Why was it all so important to them? They had invited people who really, really mattered to them and every bit of their day was focused on telling those people how loved they were and how precious it was to Claire and Paul to have them there witnessing their marriage. Wow! Properly overwhelming, even writing this now, not long after we were all there at the ICA.
The ICA/Carlton House Terrace is a fabulously stylish and intimate place to be. I really enjoyed working with Emelia and her team who made my first job here great fun! I love how the feel of it changes throughout the day – from sophisticated urban Georgian wedding venue to cool and sexy hangout in the evening. The way that gorgeous pinky/purple/red lighting was used completely altered the look of the rooms. And also made the flowers work in a completely different way.  A wonderful venue for a wonderful London wedding.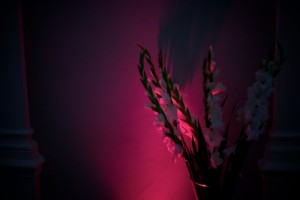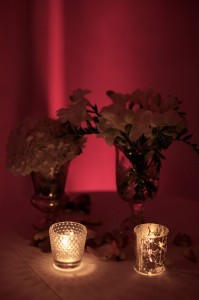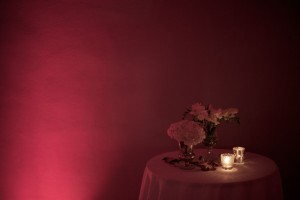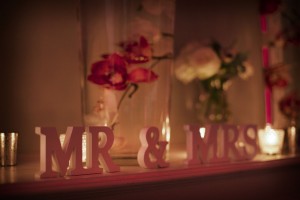 Thank you very much to Mark Bothwell for the use of all his fabulous photographs.  I think he captured something very special about Paul and Claire and about their day.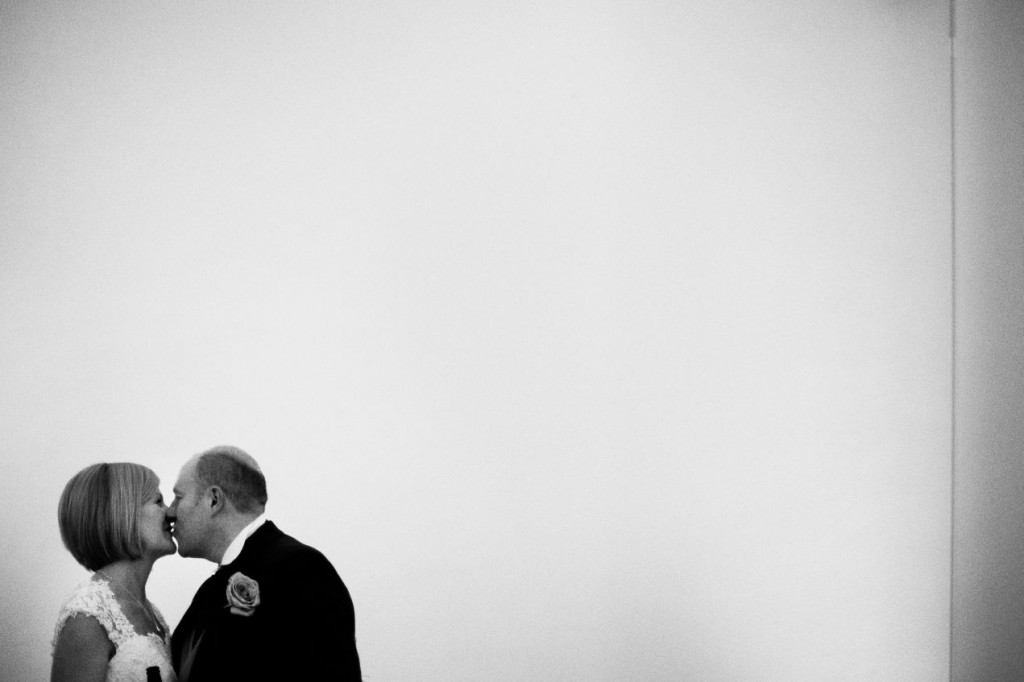 Biggest love and congratulations from Stem to Claire and Paul xx