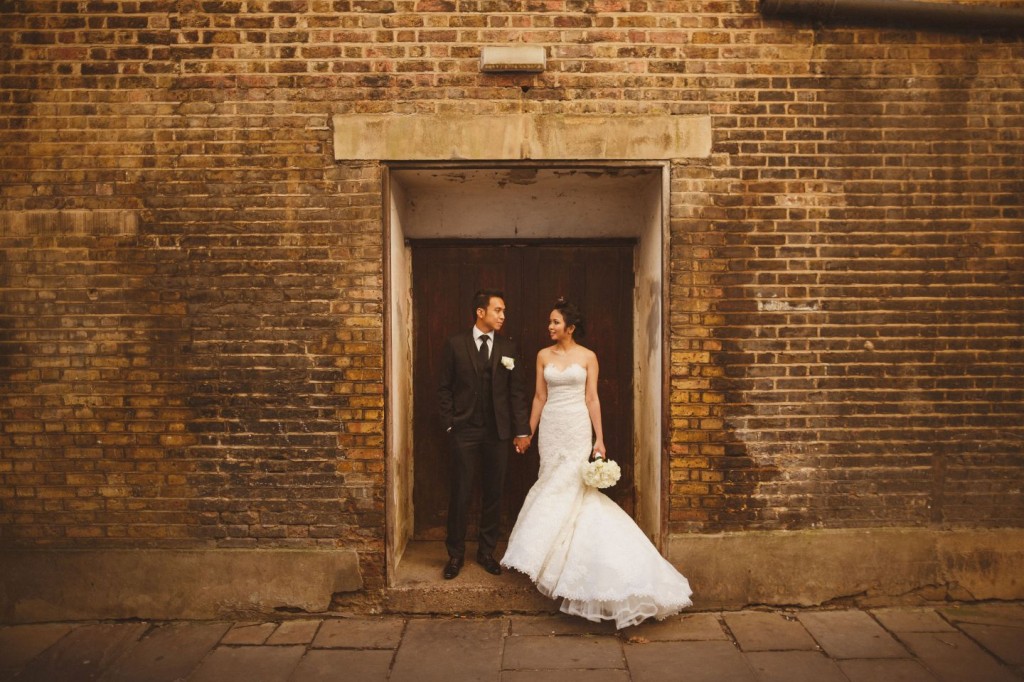 It's taken me a little while to write about Anh and Tung's fabulous wedding at The Trafalgar Tavern in Greenwich.  I blame this, in part, on having to choose just a few of the absolutely fantastic photographs taken by Ed Peers!  They capture something really striking about the vibe of the whole day – everything looked so stylish and effortless but this was underpinned by an enormous feeling of warmth and joy from all of the couple's friends and families.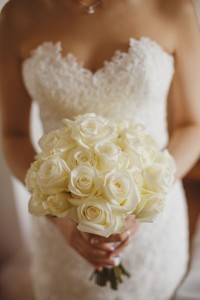 Anh's dress was exquisite, white and detailed with thousands of sparkles.  She was very clear from our first meeting that she wanted her flowers to be simply sophisticated and not in competition with the dress so we opted for a hand-tied domed bouquet of white roses.  A couple of months before the wedding, we did a trial run with 'Avalanche' roses but they were just too yellowy against her dress.  So, back to the drawing board and after lots of advice from lovely Terry at Zest Flowers, I ordered 'Polar Star' specifically for the bouquet……which didn't come in to the market on the morning I went to buy everything!  So, trying not to panic, I bought some 'Norma Jean' roses…still too yellowy 24 hours before the wedding!  Thank goodness I'd bought extra Akito roses which had opened beautifully and were the perfect white to hold next to Anh's glorious dress!  Disaster averted.  Blood pressure back to normal!
I'm not entirely sure what colour one would call Anh's bridesmaids' spectacular dresses but their posies of Akito roses and lisianthus looked perfect with them!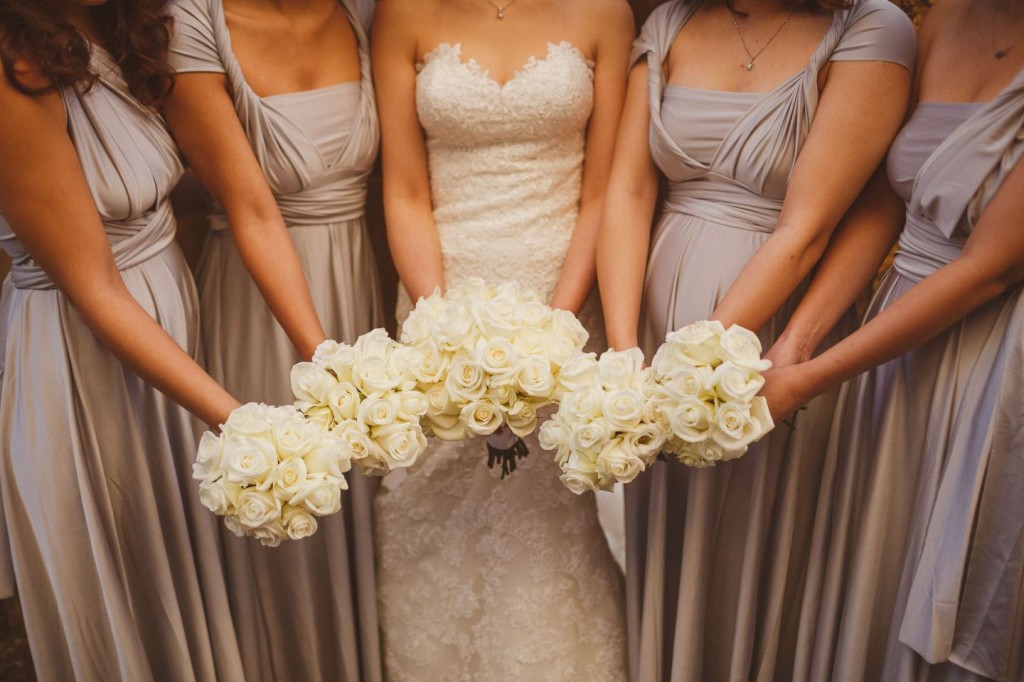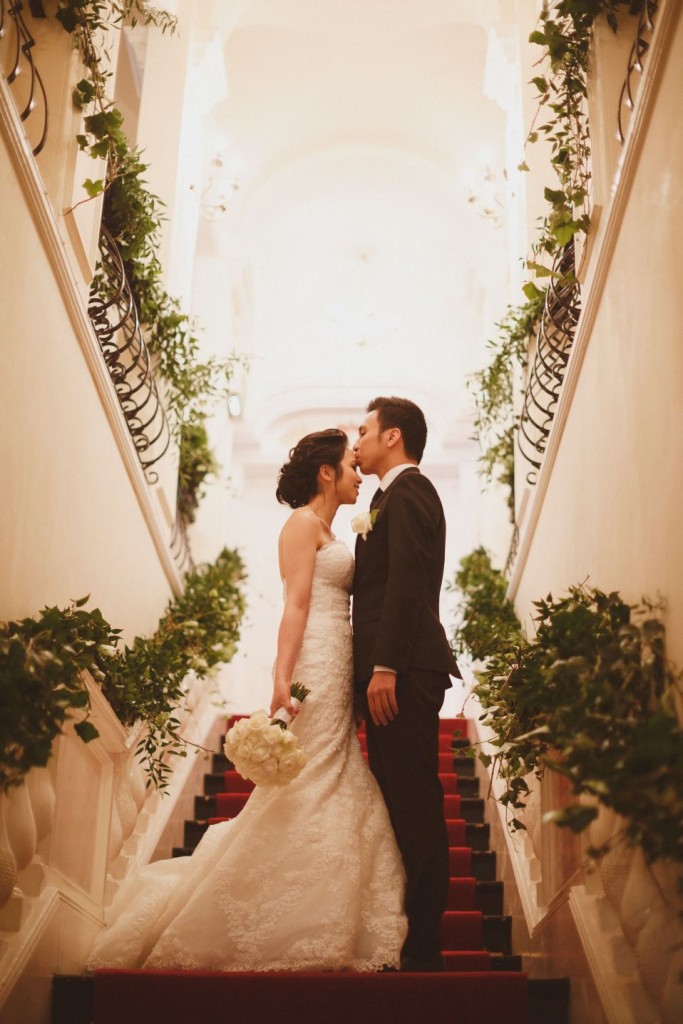 The white and green theme was carried through at The Trafalgar. Both Anh and Tung wanted the staircase to be dressed with an abundance of foliage which made the entrance to the upstairs wedding venue really magical. The combination of wild ivy and soft ruscus looks really dramatic in the photos too.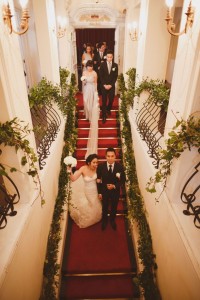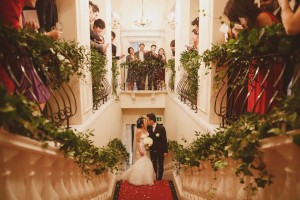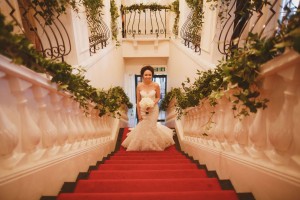 We made good use of a sumptuous asymmetrical combination of white hydrangeas, 'Avalanche' roses, white lisianthus and trailing green amaranthus on the registrar's table and then on the Top Table during the meal while the round tables for the guests had Stem's cool glass urns as centrepieces crammed with hydrangeas, roses, lisianthus and foliage.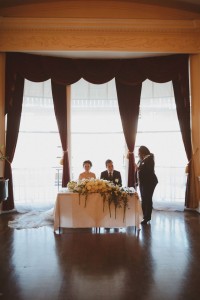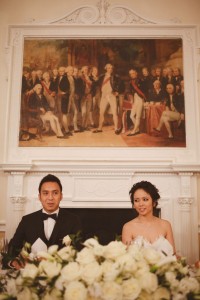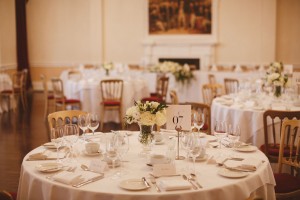 In other parts of The Trafalgar we had fun with single stems of flowers displayed in 'random' glass vases, the table plan adorned with foliage and blooms and what Anh described as 'an upside-down vase with flowers inside' which I now realise could be called a bell-jar!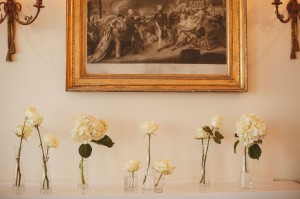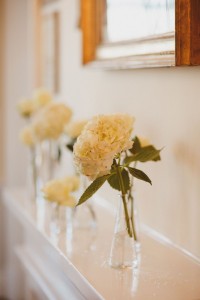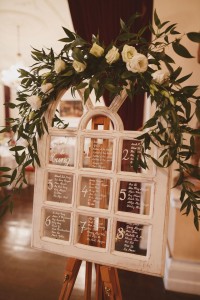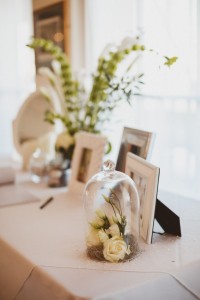 I really love working at The Trafalgar Tavern and am really chuffed to be on the recommended suppliers list. The stunning views out over The Thames from the floor to ceiling windows are breath-taking and the rooms themselves transport you back in time with their grandeur! It's also right at the heart of Greenwich which is such a magnificent part of South London and allows for some pretty special photo opportunities!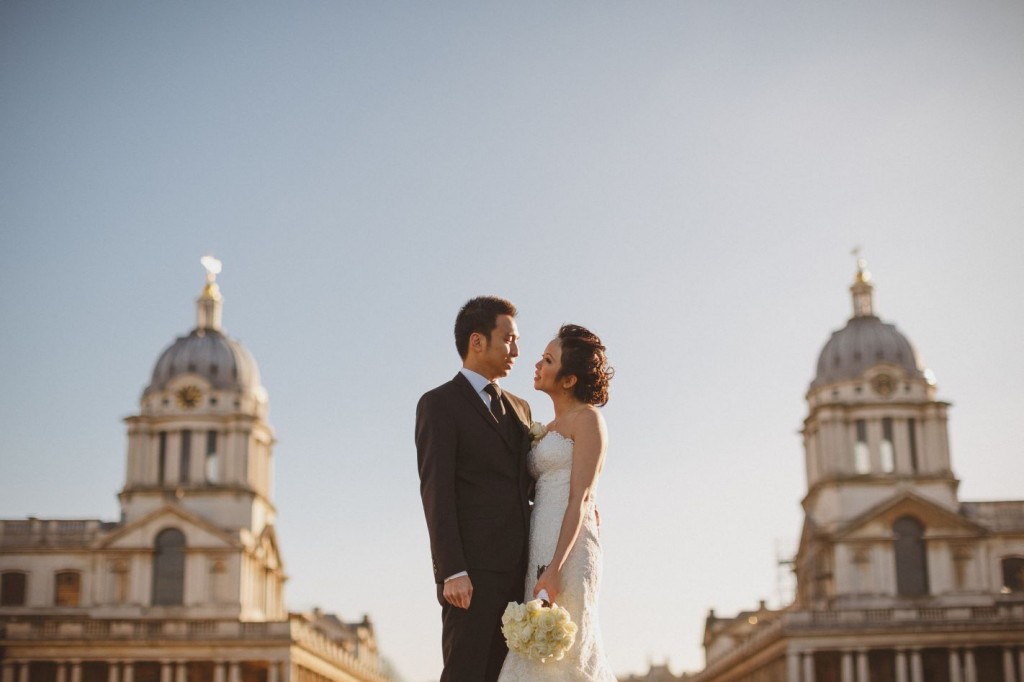 Putting together the flowers for Anh and Tung was a massive pleasure for Stemgirl and Serge. Love and congratulations to you both!