Enormous congratulations to Hannah and Alwyn who got married at St Mary's Church in Hayes and then moved on the the fabulous Addington Palace for the post-nuptial celebrations.  Hannah made really bold choices with the colours she went for and Stemgirl reckons the sumptuous combination of lilacy-grey Amnesia and velvety red Grand Prix and Piano roses are completely fabulous!
Addington Palace is one of those venues that really does take your breath away! When I first visited it, I think I uttered a selection of ooohs and aaaahs that made me sound a bit silly after a while.  But it is truly, spectacularly grand!  The tables were laid out under an enormous, ornate chandelier that looks like something out of Versailles so the table centres had to live up to their surroundings.  Stem nailed it with a mixture of tall and short martini glass vases overflowing with vintagey red and lilac roses with splashes of off-white lisianthus and silvery-grey eucalpytus.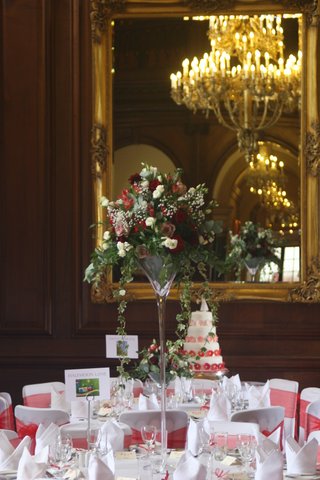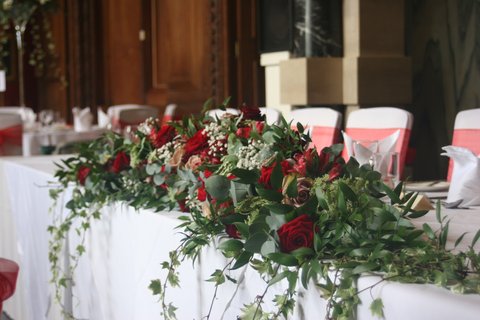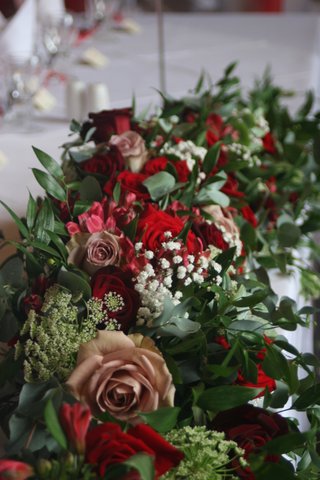 A massive thank you to Kirsten Mavric for the use of her fabulous photographs in this blog.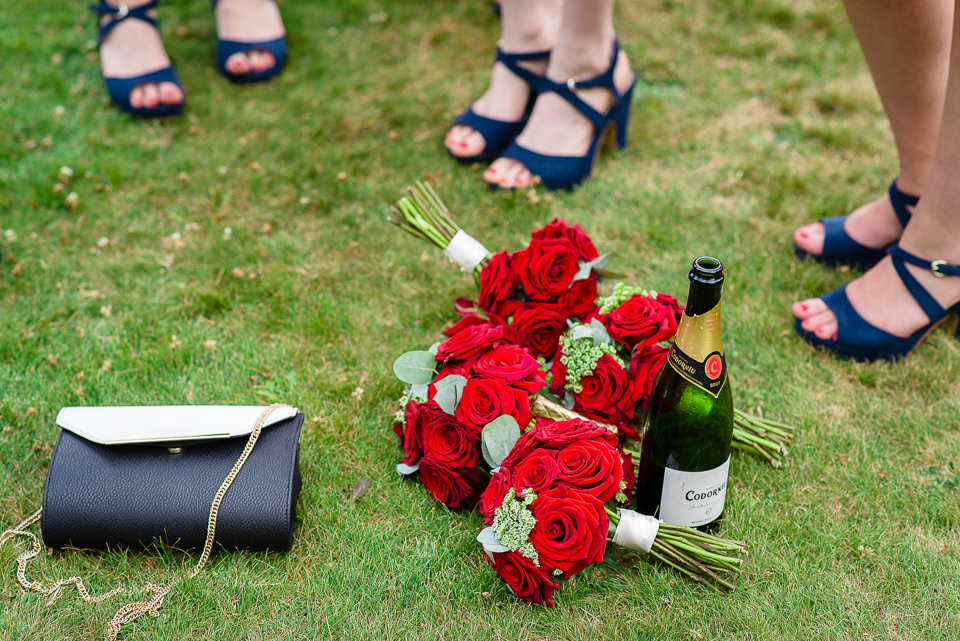 Photo by Kirsten Mavric
And thanks, too, to Serge for the ones he took.