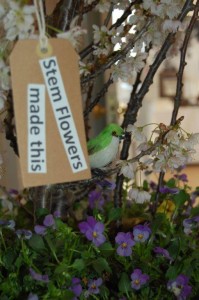 Stem had a fabulous day at the first ever Belair House Wedding Fair on Sunday. The sun shone and lots of couples came to visit this beautiful Georgian house filled with really cool wedding suppliers.  Stemgirl will add their details in the next blog……For now, have a look at how we dressed one of our favourite wedding venues.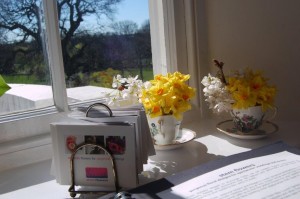 And then there was the blossom and the sweet little birdies…..We thought this urn display was a bit of fun but it got a lot of attention.  Come on, someone, have some branches at your wedding!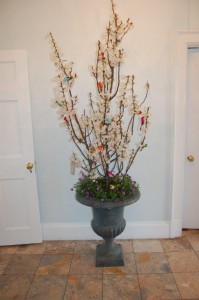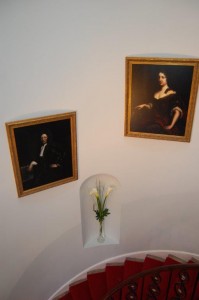 After a long day, Stemgirl and Serge sat out on the gorgeous Belair House terrace, basking in the warm sun and sipping one of the best martinis tasted in a long while!